Main content starts here, tab to start navigating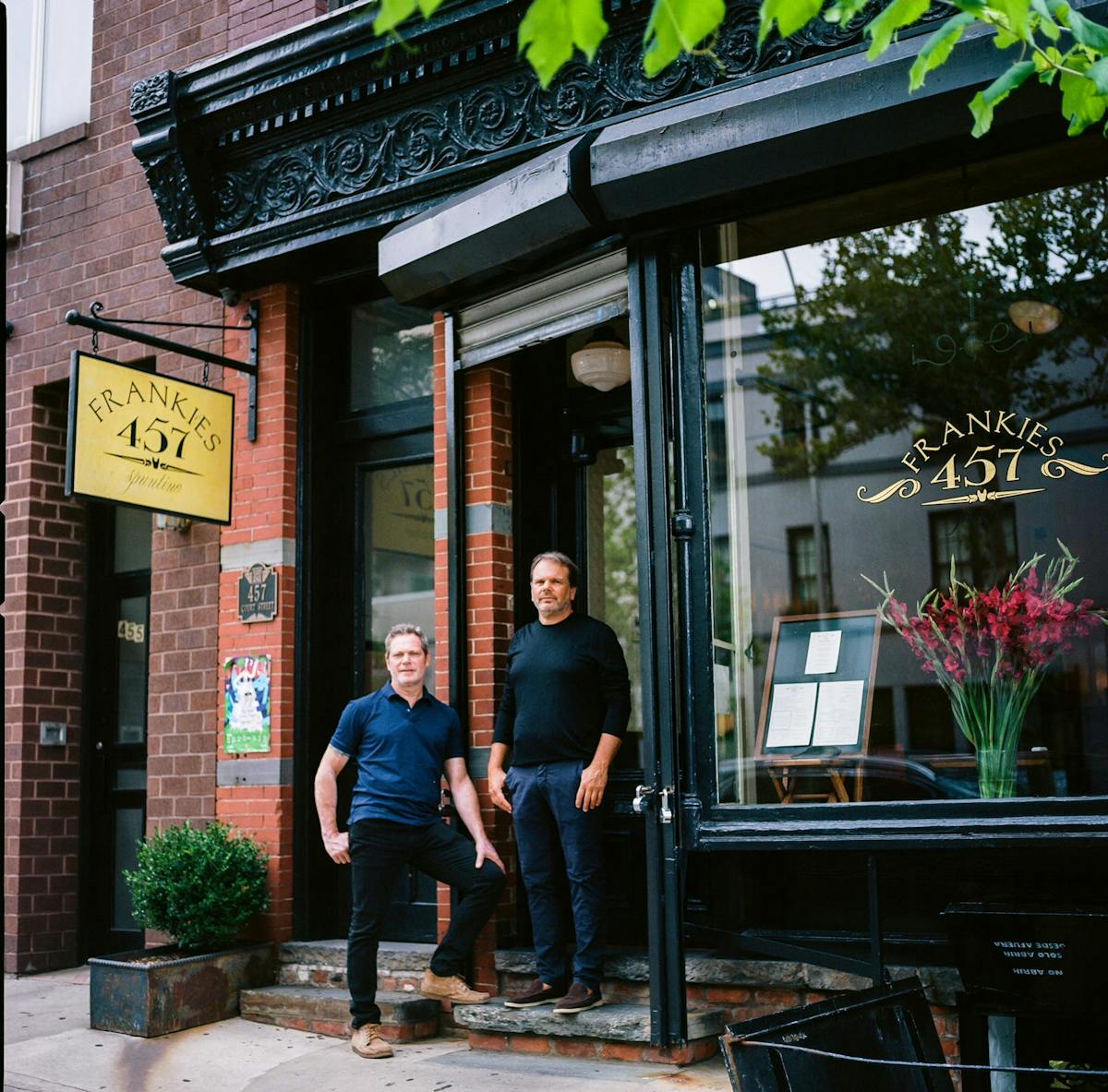 The Franks
Chefs & Co-Founders
Frank Castronovo and Frank Falcinelli are the chefs and co-owners of the Frankies Spuntino Group, which comprises the Brooklyn restaurants Frankies 457 Spuntino, Franks Wine Bar, and F&F Pizzeria, and Frankies 925 Spuntino in Nashville, Tennessee.
Coming of age in Queens, New York, The Franks spent most Sundays observing their Italian grandmothers cook. Although they lost touch after high school, they both followed similar professional paths, training at fabled restaurants in Europe and working in the kitchens of some of New York's most vital restaurants throughout the 1990s. The Franks reconnected by chance in the early aughts and hatched a plan. They set out to build the neighborhood restaurant of their dreams, a place where they could express the cooking of their childhoods in faithful yet fashion: Frankies 457 Spuntino opened in the heart of historic Carroll Gardens, Brooklyn in 2004, became an instant classic, and helped shape the modern American dining landscape.
In addition to operating acclaimed restaurants, The Franks are the co-authors of the classic cookbook The Frankies Spuntino Group Kitchen Companion & Cooking Manual. Their organic extra virgin olive oil, produced at the Frankies Farm in Selinunte, Sicily, is frequently ranked among the best in the world; it is available online via Frankies Specialty Foods, at Whole Foods stores nationwide, and on the shelves of The Bottega at Frankies Nashville.